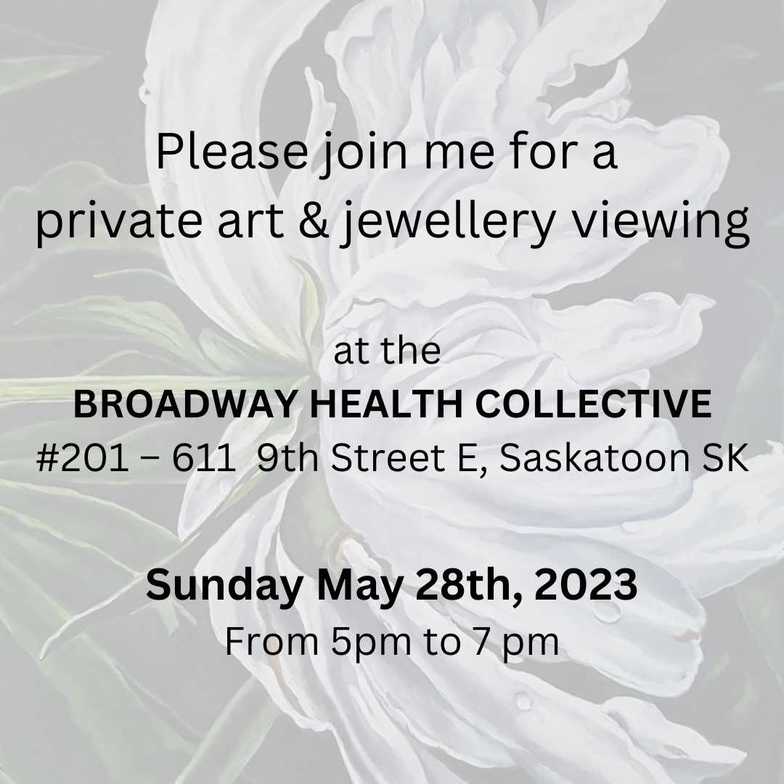 Join artist Adèle Suveges for a viewing of her artwork and jewellery at the Broadway Health Collective Gallery.
"Art has been a part of my life for as long as I can remember. My first memory of creating art is drawing on everything I could get my hands on – even newspapers and books. These early practice sessions led me to where I am today – loving and creating art.
My work at the Mendel Art Gallery with a multitude of artists over the years, great staff, and the variety in my work was the reason I enjoyed working in this gallery. I am now retired and have kept busy with painting, creating jewellery and gardening."
Adèle's show at BHC includes abstract, landscape and plant paintings, as well as jewellery, for an immersive art experience. Join Adèle this coming Sunday at BHC.
To view her show online click here for the link to the BHC Gallery Page.

Paul Buffel
RMT, Thai Massage Practitioner & Educator
Contact Me