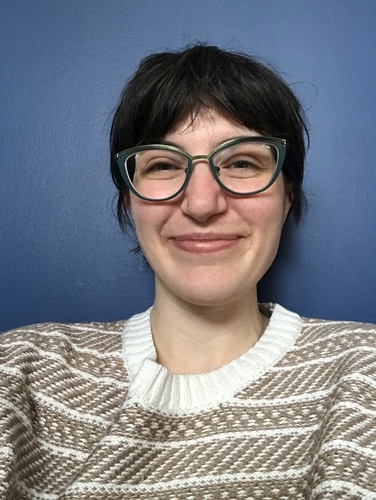 Hi! My name is Jennie. About ten years ago, I started to experience chronic pelvic pain and became very curious about my body. This curiosity motivated me to take classes on Holistic Hormonal Health and expose myself to various methods for chronic pain management. I was so inspired by what manual therapists were able to teach me about my body that I went to become an RMT!
I have been practicing as a Registered Massage Therapist with Natural Health Practitioners of Canada for over two years. In 2020, I graduated from Wellington College of Remedial Massage Therapies Inc. in Winnipeg, Manitoba. I have additional training in Palliative Care; and Breast Massage (paused practice). I am also a Certified Infant Massage Instructor (paused practice) with International Association of Infant Massage Canada.
After returning to Saskatchewan in 2020, I have been fortunate to practice at Just For You Day Spa. Over the past two years, as an RMT, I have become comfortable with, and developed the skills for, weaving focused deep tissue work into Swedish/relaxation massage.
My approach to massage depends on how you feel when you come in. I can provide a quiet, restful experience, or more interactive work, where we may have a dialogue to help promote body awareness and focus on a specific concern. I value informed consent and the Principles of Osteopathic Medicine, which allows me to view the body as a whole. I believe having a relationship with my body means staying curious, attentive to my relationships/environment, and continuous change. My hope for our time together is that each appointment will provide the support you need to nurture your relationship with your body.
I am happy to begin this transition to practice with the Broadway Health Collective, where I can consider my well-being and be a part of yours.
Outside my Massage practice, I spend time with plants, walking, writing, and making art. I listen to all kinds of music and watch a lot of films. I live with my partner Ray and two sweet cats, Kurt, and Molly O.