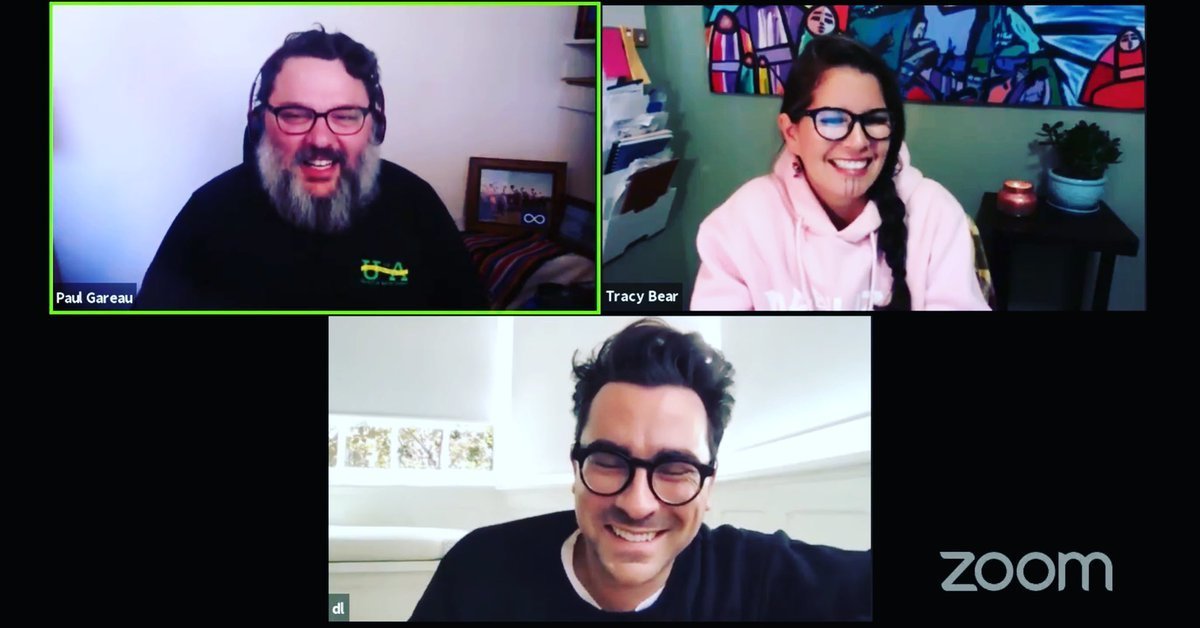 Thanks to encouragment from Jenny Kyplain, our Manual Osteopath, several of our practitioners registered for what's been recently recognized as Canada's most popular online course, "Indigenous Canada."
Click on any bolded text to be taken to a website for more information.

Indigenous Canada is a free 12 week Massive Open Online Course (MOOC) from the University of Alberta's Faculty of Native Studies that explores Indigenous histories and contemporary issues in Canada. Dr. Tracy Bear is a Nehiyawiskwew (Cree woman) and member of the Montreal Lake Cree Nation in northern Saskatchewan. Dr. Bear led the development and implementation of this course as Director of the Indigenous Women and Youth Resilience Project, and Assistant Professor of Native Studies and Women's and Gender Studies at the U of A. It was just recently announced that Dr. Bear has been appointed as the Director of the McMaster Indigenous Research Institute.
From an Indigenous perspective, this course explores key issues facing present day Indigenous peoples from a historical and critical perspective highlighting national and local Indigenous/Settler relations. The modules include video lectures, course notes, and recommended reading lists on topics such as:
The fur trade and other exchange relationships
Land claims and environmental impacts
Legal systems and rights
Political conflicts and alliances
Indigenous political activism
Contemporary Indigenous life, art and its expressions
I also attended all 12 inspired live discussions hosted by Dan Levy on his YouTube channel where each lesson was explored in depth with Native Studies Professors Tracy Bear and Paul Gareau, other professors, elders, and special guests. I found these discussions enriched my experience of this excellent course, all of which are still available for viewing on Dan Levy's YouTube channel.

I encourage everyone to take this course. I believe it is our duty to be informed in order to truly understand, and then take action toward, reconciliation in this country. My reason for taking this course was to help me determine what action I could take that would contribute to good relations and reconciliation. One of those actions came about last year helping to build our first BHC website and ensuring that it reflected the diversity of clients we work with (which includes Indigenous and Métis clients). We want all our clients to see themselves (and their path to good health) in our website as they read about what services we offer to support their health and wellbeing.

Our practitioner Jenny Kyplain devised a three-point plan for our website to reflect our work with local Indigenous and Métis clients: Land Recognition, language, and images. The Land Recognition is a heartfelt and meaningful way to link the honouring of the land, the people, and the work we do together with our clients. We also include Cree, Dakota, Saulteaux and Michif language throughout the site. And finally, we used photos of our own clients, not stock images, within the site.
We have also expanded our common space to accommodate the need for physical distancing and included an art gallery showcasing local artists. Our current exhibit is by Metis abstract artist Gabrielle Fourstar and poet Liam Siemens.
Indigenous Canada's last module on contemporary Indigenous life, art, and expression leads me to recommend a couple of my new favourite cultural gems.

Michela Carrière of Aski Holistic Adventures, operating and living at Big Eddy Lodge in the north Saskatchewan river delta south of Cumberland House, has begun a Cree Talks Podcast. Michela's first episode is availble now featuring her dad Solomon Carrière, whose strong heritage of Yorkboatmen, Voyageurs, and the Cree culture, shares stories in Cree with English translation.
I also want to highlight my favourite new series streaming on CBC Gem based on Eden Robinson's novel, Son of Trickster. Trickster is a wildly entertaining, thoughtful and stellar adaptation of the novel by film maker Michelle Latimer. If you haven't heard the controversy over this production, this is another example of the complexity of Indigenous identity in today's world. The first two books of the trilogy (the last is yet to be printed) are a must read.
Don't miss these books and the series and, while you're at it, spend some valuable time diving deeper into our shared history with U of A's Indigenous Canada online course.

We'll all be better, healthier people for it.

Paul Buffel
RMT, Thai Massage Practitioner & Educator
Contact Me