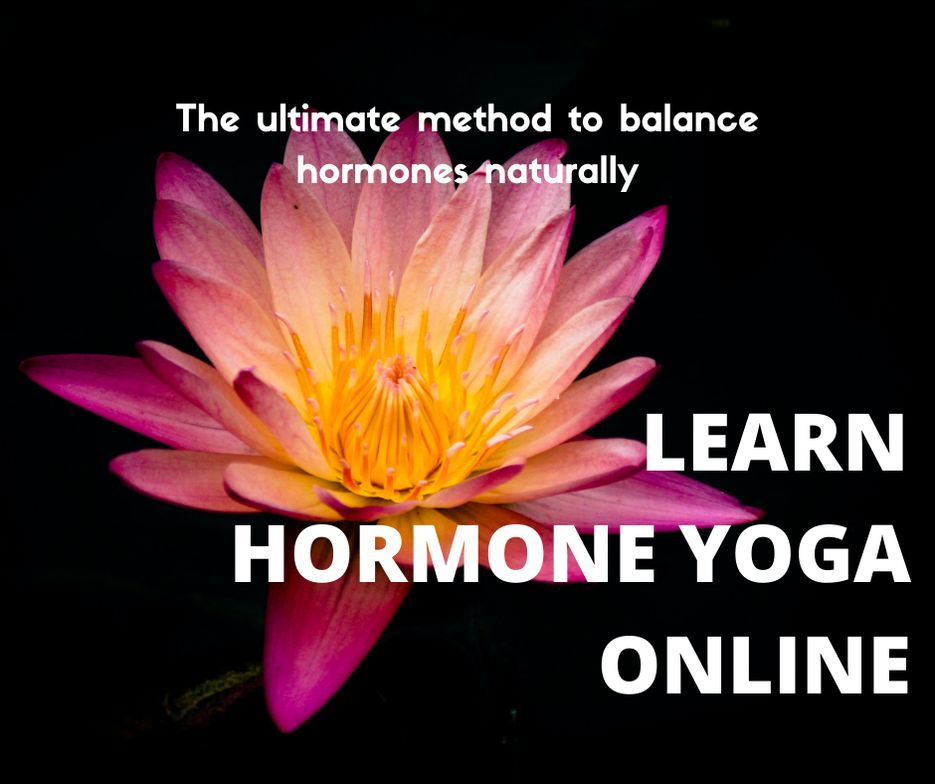 I recently took an introductory course on Hormone Yoga Therapy during the National Conference of the Natural Health Practitioners of Canada. I was incredibly impressed with Corinne of Lotus Moon Yoga of Edmonton, Alberta and the power of this practice. It was devised by Brazilian Yoga Therapist Dinah Rodrigues to naturally address a broad range of conditions caused by hormone imbalances. Corinne has trained with Dinah and now offers a self-paced online course to learn the technique.
I have edited information from Corinne's website below to help give you a summary of the benefits of this practice. From more information or to register to learn this technique online, you can click on the link at the end of this blog.
What is hormone yoga therapy (HYT)?
HYT is a natural & holistic method to balance your hormones.
HYT is based on science and physiology without the side effects of the birth control pill and Hormone Replacement Therapy.
HYT is a unique sequence of dynamic yoga postures, dynamic breathing techniques, Tibetan energy techniques & yoga Nidra.
The focus is specifically on the ovaries, thyroid, parathyroid, pituitary, and adrenal glands.
Created in 1992 by Brazilian yoga therapist Dinah Rodrigues, (Yogaterapia Hormonal).
HYT exercises are very simple but dynamic and suitable for everyone. No previous Yoga experience is needed and once you have learned and memorized the sequence/method, daily practice takes approximately 30 minutes.
HYT helps eliminate symptoms from the following:
Perimenopause, Menopause, Premature menopause
PMS (premenstrual stress syndrome)
Infertility (caused by hormonal imbalances or poor blood circulation in the pelvic area. Tubal adhesions caused by muscle spasm can be also eliminated) Polycystic ovaries (symptoms of which include: hirsutism, infertility, acne, weight gain)
(PCOS)
Irregular or loss of menstruation and ovulation
Ovarian cysts
Depression, emotional instability, memory impairment (caused by low levels of thyroid hormones)
Low libido, dry vagina
Osteoporosis (for osteopenia or not very advanced osteoporosis HYT is recommended)
Incontinence
Under-active thyroid (hypothyroidism)
Hair loss, brittle nails, dry skin and acne
Carpal tunnel syndrome
Insomnia, low energy, fatigue
And many other problems caused by hormonal imbalances.
FOR MORE INFORMATION OR TO REGISTER FOR THE ONLINE TRAINING CLICK HERE

Paul Buffel
RMT, Thai Massage Practitioner & Educator
Contact Me