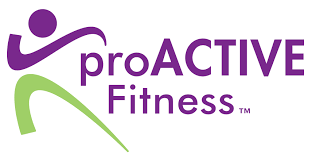 Shelley Turk, Aging Specialist for functional fitness, is the owner of Saskatoon's only fitness facility dedicated to the mature client.
I was very impressed with the webinar Improving 'do-ability': functional fitness for any age! I attended hosted by the University of Saskatchwan's Faculty of Medicine as part of their Integrative Health Seminar Series featuring Shelley and her work.
In 2014, Shelley became Saskatchewan's first certified Functional Aging Specialist and decided that Saskatoon was ready for a fitness facility dedicated to the 50+ client. She said goodbye to her hospital job for good, opening proACTIVE Fitness in October 2015.
The proACTIVE approach stems from the belief that exercise should support the activities that you are passionate about. Improving functional fitness is critical to living a long, healthy, and enjoyable life. While traditional resistance training does not maximize function, the programs at proACTIVE are fun and support you in how you want to live your life.
Since I attended this webinar, one of our Practitioners here at Broadway Health Collective booked a free consultation at proActive, began attending classes, and raves about the program.
Click on the link here for a video on what to expect at proACTIVE.

Paul Buffel
RMT, Thai Massage Practitioner & Educator
Contact Me