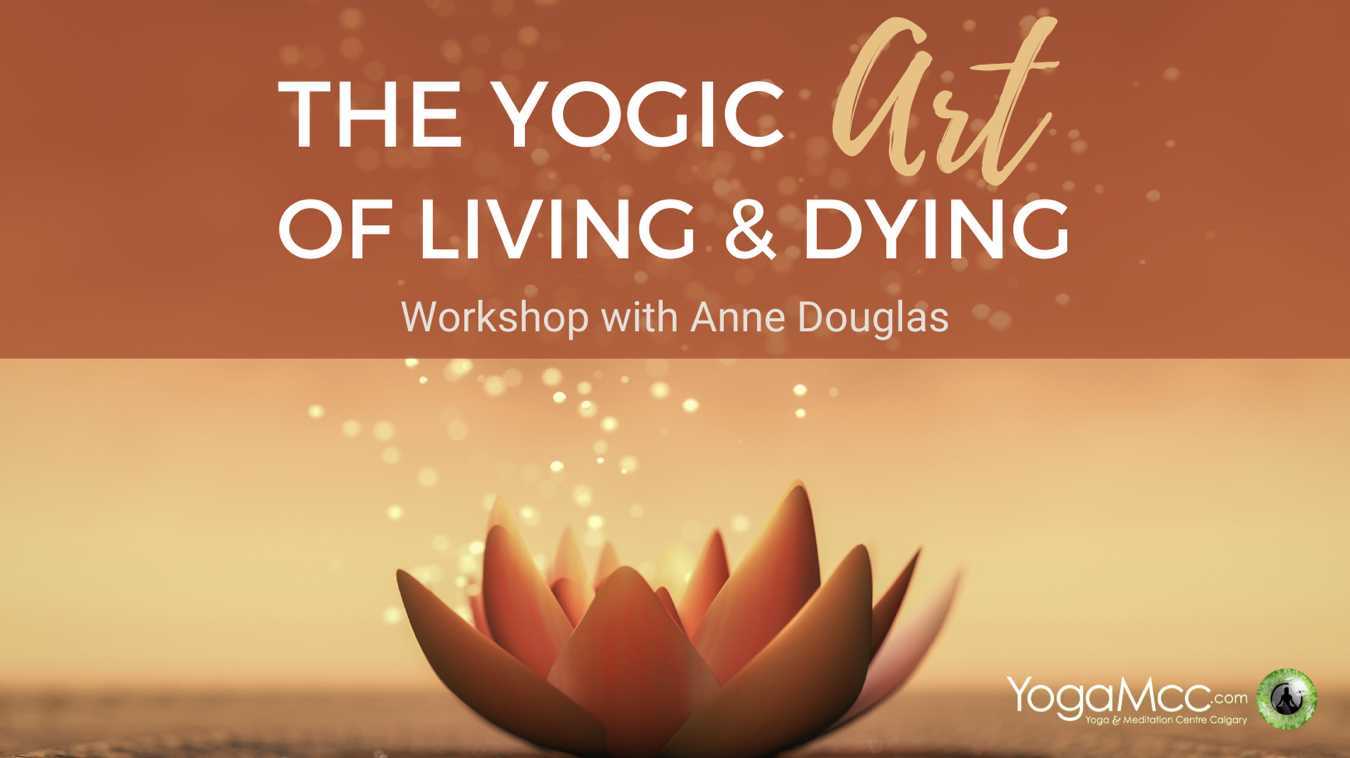 Saturday April 23, 2022 | 2-6 pm | $77
During the shutdown due to Covid in 2000, I attended a virtual Yoga Nidra class through the Yoga and Meditiation Center Calgary (YMCC). I found it incredibly helpful in creating a calm and peaceful mind during a time of great uncertainty. This week I received an invitation to another type of Yoga Nidra class that focuses on practical skills to prepare us for death, our own or others, and in so doing evoke the preciousness of living within our day to day life.
Here, I would like to pass this invitation on to you...
We live in a very death averse culture, yet as sure as we are born, we will all die. Few of us are prepared to meet this unavoidable event in a skillful and peaceful manner, be it our own or another's.
The ancient wisdom path of yoga offers several perspectives and practices that not only prepare us for this inevitability, but helps us to live our lives in a more sacred, welcoming and integrated manner.
This workshop from master teacher Anne Douglas will introduce you to a rich menu of experiences that act as dress rehearsals for the final event. Practices Include:
Yoga Nidra: Navigating the layers of consciousness into the Peace that Abides
Pratyahara: Sensory Withdrawal for the Final Moment
Pranidhanat Pranayama: The Art of Surrender through Breath
Death Dress Rehearsals: Closing the Gates Practice
Yoga Nidra Meditation into the Unborn, Undying Self
Join Online or In Person, choose at time of registration. Click on the link above to register.

Anne Douglas
International Yoga Nidra Trainer, C-IAYT: Anahata Yoga Therapy, RYT500, YAA1000 hr Senior Teacher. Anne has been teaching Yoga for over 30 years and Yoga Nidra trainings internationally since 2009. She is on faculty for numerous yoga teacher and yoga therapy trainings, providing studies in yoga nidra, yoga philosophy, pranayama and awakened living. She draws upon these skills to facilitate private coaching and personal growth workshops from her home town of Banff, Alberta. Anne has over 4 million listens to her meditations on the Simple Habit app. Her own experience of inner peace and deep joy that has arisen from the richness of practice has inspired her to share them with the world. www.anahatayogatherapy.ca

Paul Buffel
RMT, Thai Massage Practitioner & Educator
Contact Me