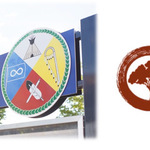 As many of you know, on November 17th, 2021 BHC began a collaboration with Oskāyak High School called the Attendance Initiative.
This initiative is a multi-faceted approach to inspiring youth to increase their attendance at the school.
In just a month, over $1000 has been raised and many gift cards have been donated. These gift cards were used as draw prizes for youth who attended school for 80% of the week.

Through the Attendance Initiative, youth attending at 100% increased from 37 to 64. In addition, with 20 youth at 80% and 20 youth at 70%, overall, attendance has improved from 54% to 67% in one month.
Principal Ted View shared pictures of full classrooms on a Friday afternoon. These photos showed youth engaged and enthusiastic to be at school, and Ted mentioned he had not seen classes this full all year.
Coupled with an amazing administrative, teaching, and support staff at Oskāyak High School, your donations have contributed to helping Indigenous youth fulfill their attendance goals.

We look forward to expanding our meaningful relations with Oskāyak High School through continued intiatives and collaborative projects.

Donations will be appreciated and accepted year-round. However, to receive a tax receipt for 2021 donations must be received by December 22nd.
If you would like to donate to this initiative, e-transfers are gratefully accepted at broadwayhealthc@gmail.com. Please place "OHS" in the message section of the e-transfer.
Donations over $10 will receive a tax receipt from Greater Saskatoon Catholic Schools.
ᑭᓇᓈᐢᑯᒥᑎᐣ kinanâskomitin. Thank you to all those that have already donated to this initiative.