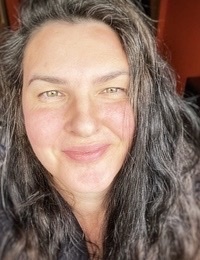 "My approach is to connect with the nervous system through the skin which signals to muscles to change their tone.
When moving, our joints act and how they act dictates how we move. Our bodies are never static. When we attempt to become static all muscles must be held rigidly. We are acted on by gravity and our life force and are in constant motion, no matter how small.
Massage brings a change of state, an embodiment and a reset back into alignment. It opens the potential for change that works into all areas of life.
Bodywork is key to a full, enriched life".
Eleanor is a Registered Massage therapist and Rapid NFR practitioner. Since 2015 she has been helping people get out of pain and transform how they feel in their bodies as a Restorative Exercise Specialist. In 2017 she started massage therapy training to bring additional support to her clients.
Massage quickly became her main passion. While she still offers exercise and recommends it for lasting change, nothing brings immediate pain relief, mood elevation, and calm like massage.
In 2019 Eleanor certified in Rapid Neurofascialreset Upper and lower body, a modality that effectively treats stubborn painful conditions and injuries.
Eleanors approach to all her treatments, is slow, sustained, holistic, and nervous system based.
Outside of work Eleanor enjoys exploring all the unique small businesses and boutiques in Saskatoon and would love to be the Saskatchewanderer one year.