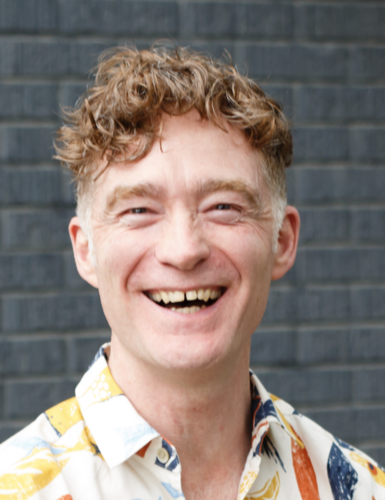 I have been a Massage Therapist for over 27 years practicing Therapeutic Table Massage and Thai Massage on a floor mat. I studied Traditional Thai Massage in Chiang Mai, Thailand at RePlace and the Thai Massage School of Chiang Mai. I am also grateful for the opportunity to study and practice the unique styles of Dynamic Thai Massage and Osteothai as taught by David Lutt of France's Lulyani Thai Massage. Currently, I also teach classes on Dynamic Thai Massage.
Recently my practice has been influenced by the work of Tracey Windmill who teaches the "Art of Transformational Touch." Creating an environment of safety, trust, non-judgement and care allows the possibility for change and healing by supporting connection, deep listening and trust in the body's ability to heal.
My personal experiences of injury, and other physical and mental challenges, combined with my manual massage skills, Iyengar Yoga training, and passion for research, informs my treatments and teaching that support, enhance and strengthen health and well-being.
I use a variety of techniques tailored to client needs which may include Trigger Point Therapy, Myofascial Release, Cupping, Active Engagement Techniques, Muscle Energy, Craniosacral, Visceral, Swedish, Stretching, Joint Mobilization, Thai Massage, Dynamic Thai and Osteothai.
Thai Massage is one element of the Thai Medical system derived from Indigenous Thai practices influenced by Buddhist philosophy, Yoga, Indian Ayurveda and Chinese Medicine. Thai Massage is traditionally performed on a floor mat with the client fully clothed, but can also be adapted for work on the table. Thai Massage is often described as a combination of yoga and massage, using compression, passive range of dynamic motion, pressure point therapy and fascial manipulation. Thai Massage is a way of being present with, listening to, and dynamically mobilizing the body from a foundation of metta or loving kindness.
I am a Lifetime Member, Past Board Member and Past President of the Natural Health Practitioners of Canada (NHPC). Currently, I am a member of the Saskatchewan College of Massage Therapists Working Group for the regulation of Massage in the Province of Saskatchewan.