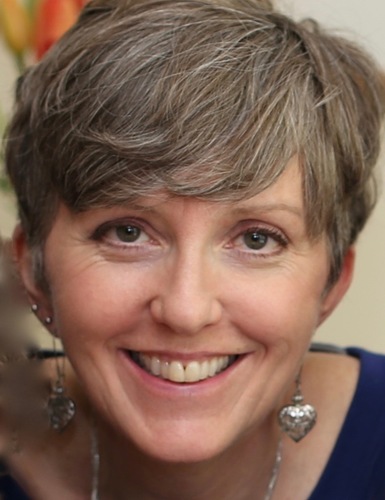 I help you find a place where you can rest, a place where healing happens. Not because I am doing it, but because I'm co-creating with you a safe environment which supports your own innate healing capacity. You are the Healer.
Biodynamic Craniosacral Therapy recognizes that our health is always present. The stresses and strains of everyday life, coupled with the many layers of history which we carry within our body, can create obstacles to us experiencing our health in its' fullness.
Fundamental to the biodynamic model of Craniosacral Therapy is that all life expresses itself through motion, in rhythmic waves which travel throughout the body's fluid system. We call this movement Primary Respiration. Trusting in these subtle rhythms to guide the treatments, I place my hands in specific ways to support your body to connect with the developmental forces at work in us since conception. Using verbal skills and touch, we orient to safety in present time. The body then shifts from active/defensive hormones to rest/ heal hormones and your healing journey begins.
My practice is inspired by my desire to support my clients to experience life from a sense of wholeness. This is a result of my own healing journey, and the profoundly positive effect it has had on my life. I am especially inspired to help babies, moms and their families resolve the crippling effects of traumas and stresses that happen during gestation, birth and early neonatal life. The pre and perinatal period is a unique time in our lives where both mother and child have an opportunity to re-pattern imprints and change the course of their lives.
Some educational history: I have been a registered massage therapist since 2003, and this training has informed my practice regarding anatomy and physiology. I completed my Biodynamic Craniosacral (BCST) foundation training in 2007 with Dr. Michael Shea. Craniosacral therapy has lineage that is known to date as far back as the Shawnee and Cherokee nations 'Bone Setting' and Dr. Andrew Stills. He immersed himself in studying with them and began to develop the present day model of Osteopathy.
I completed my Advanced Pre and Perinatal Psychology Training- Resolving Early Developmental Trauma with Myrna Martin in 2015. This was the missing piece to the puzzle. With the pre and perinatal work, we are connecting with imprints, the long lasting effects of our early experiences, which affect all aspects of our lives into adulthood, from the health of our bodies to the health of our relationships. With Craniosacral Therapy, we are working with Primary Respiration, which can access those places of inertia. Combined, my clients experience more satisfaction with their health, with their relationship to themselves, others and their life.
I love to move my body, dancing, yoga and Pilates. It delights me that they share a common language with my work: grounding, balance, midline, and my favourite – opening the heart.